The best part of our evening was the chance to meet members of pastoral councils. We had the opportunity to meet people in our parishes who are really doing the Mission of the Church and to hear success stories.
The official opening of our evening was a welcome and prayer, led by Mr. Bernard Grizard.

Our evening continued with Mr. Nick Frega sharing a small introduction to the Mission of the Church and leaving the participants to discuss the Mission.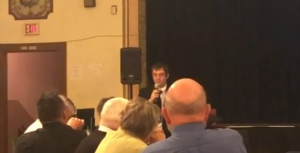 Dr. Shannon (Loughlin) Kilbridge then led the group in a discussion about the context in which this Mission is lived.

Ms. Karen Rinefierd followed by giving the highlight of the evening, talking about how a Pastoral Council relates to the rest of the parish and sharing best practices for a Pastoral Council.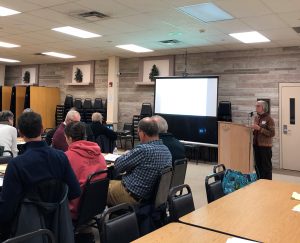 We closed with some announcements and prayer by Mr. Nick Frega.