The Department of Pastoral Services hosted an
Anti-Racism Workshop April 12-13, 2019. Our
Department believes that standing against
racism is a constitutive element of our mission.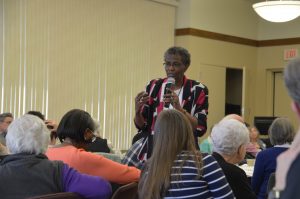 Sr. Patricia Chappell, SNDdeN, President of
PAX Christi USA, leads large-group discussion.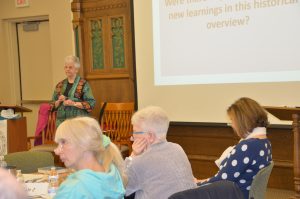 Sr. Anne-Louise Nadeau, Director of Programs
at PAX Christi USA, leads a reflection on the
history of racism in America.